I'd created these additional galleries and debated whether or not to post them. In the end result I believe they convey a good idea of sightings on a typical day birding with a lens and a glimpse into some field time with the birds. They include some landscapes and miscellaneous photographs taken from the various days.
In May of '08 I took several weeks of vacation time to photograph the spring bird migration in my local area. I was out early nearly every day canvassing multiple locations. The galleries below consist of images from my daily routine during his period...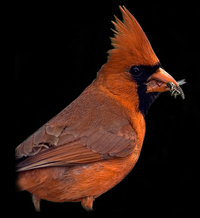 For details and some comments about my imaging system please refer to my article, My Canon Photographic System, found on my Writings & Articles page. I also have various bird & nature related articles posted. If you have an interest in my birding photojournals the direct link can be found at Birding and Bird Photography.
A note about the photography...All images are by Kirk M. Rogers. Most images have been printed at an appropriate size and added to my collection of works for exhibit. These are displayed when at shows and events either packaged on foam core, professionally framed or ArtiPlaq™ mounted as a final for purchase. The web versions are excellent representations, but a full resolution print significantly enhances the beauty of these photographs. Please contact me should you have an interest in obtaining any of the images.

The content in these web pages is copyright © 2000 - 2009 Photography by Kirk M. Rogers. Any reproduction, publication or transmission of this content without the written consent of the author is prohibited. Please do not use my images without permission.
Email Me
Return to the Bird Photography Index

or

Kiroastro Home