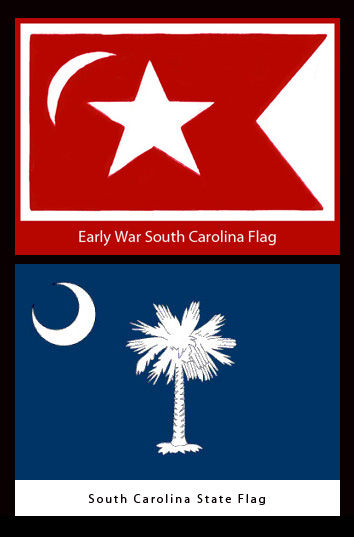 Another Confederate soldier listed in the obituaries and death lists, one of many throughout a land giving the prime of his manhood in the cause of Southern Independence and States Rights. Only Oliver is a bit different, we know something of his story that makes his death a touch more fascinating and perhaps a little less sorrowful. As you read further you will find that Oliver Johnston Youmans was a South Carolinian, "truthful, conscientious and pure; a high toned gentleman, a gallant soldier, devoted patriot and a consistent Christian".

Oliver J. Youmans was born December 31, 1838, at Mexico Plantation in St. Peter's Parish. Mexico was the estate of his grandfather Captain Nathan Johnston, this estate too later becoming a casualty of The War Between the States. The son of William Youmans Jr., and Salina Maria Johnston, she was known to be "a gentle, devoted mother". Oliver was born into an affluent family settled in the antebellum planter class of South Carolina society. William Youmans owned at least two plantations, one of which is indicated to have ninety-eight slaves in 1860. William was also the Clerk of court and Sheriff of Beaufort District. In those days this was an important position, not exactly what we think of today as a sheriff's duties, but more encompassing overall.

Six of the seven sons born to William and Salina grew up to serve the Confederacy, the seventh being too young to be involved in the conflict. Of these, two never returned to the comforts of home. Oliver and brother Edwin Caruthers Youmans (Private, Company F, 3rd South Carolina Cavalry), who died January 15, 1864, a prisoner of war at the United States Post Hospital on Morris Island. The four remaining brothers survived the war, two surrendering at Appomattox and two serving in the 3rd South Carolina Cavalry disputing Sherman's invasion of their homeland until the bitter end.

Not a great deal is known about Oliver's childhood but it is certain he enjoyed all the advantages and discipline that a youngster of his class would have been presented. He became a member of the Cooswhatchie Baptist church in 1854, and entered the South Carolina Military Academy (later becoming The Citadel) to continue his education. He appears to have done well, his academic placement 7th out of 15 students and was honored as the 4th of July Orator and valedictory Orator of his society, graduating in April, 1859. Oliver prepared himself reading law, as did several of his family members and was admitted to the Bar in November, 1860.

With the country and his state anticipating the possible commencement of hostilities, Oliver entered into the service of South Carolina. Enlisting as a Corporal in Captain William Wallace's Company, South Carolina Volunteers, the "Columbia Grays", Oliver began his service at Morris Island, SC on April 24, 1861. This unit later became Company C of the 2nd South Carolina Infantry, mustering into the Confederate States service on May 22, 1861. For the brief time the Regiment served in its home state it was known as the Second Palmetto Regiment and was often called by this nickname as well as by the names of its officers as was common in the Confederate service.